Cooperative & Work-Integrated Education Programs
Cooperative & Work-Integrated Education Programs
Project-Based Learning Program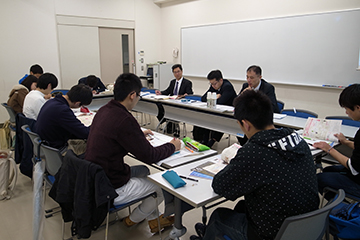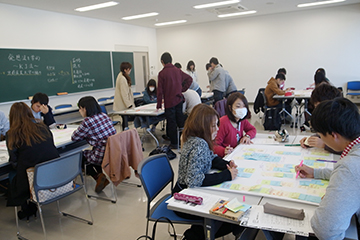 The On/Off Campus fusion Project Based Learning (O/OCF-PBL) program runs from the students' first year to third year. Through this program, students work to find solutions for real-world issues presented by private enterprises and other organizations.
The first year classes focus on facilitating group discussions to help build students' teamwork skills that are needed for problem solving. In their second and third years they attempt to find solutions to actual problems being faced by companies or other outside organizations.
By working with professors, friends, company representatives, and others, students can make great progress in developing their core capabilities.
Previous companies that have been helped by the Project Based Learning Program can be viewed here (in Japanese)
Internship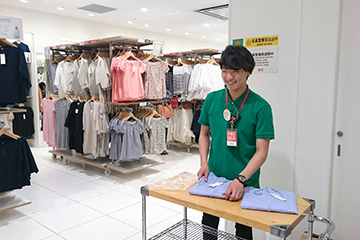 KSU offers six internship programs which enable students to gain work experience at either Japanese or foreign companies as well as other organizations. In order to ease the transition for students into the work environment, a business course is given and group discussions are held prior to the internships to study the particular industries. After the work experience is over, students then reflect on their experience and report on what they learned. Overall this helps students to develop an understanding of work and gain skills for functioning within society. It also allows students to explore different career choices, set goals and take the initiative in designing their studies and pursuing a post-graduation career path.
A full list of the internship opportunity categories' available for students
| Name | Availability | Length | Types of Internships Available |
| --- | --- | --- | --- |
| Start-up Internship | Year 1- 2 | Fall Semester | Internships within small and medium-sized businesses |
| Internship1 | Year 2 - 3 | June-September | Training in the Public Goods sector (general companies). |
| Internship 2 | Year 2 - 4 | June-September | Training in the Public Goods sector (government, NGO's and NPO's). |
| Internship 3 | Year 3 | August- September | KSU's domestic company partners |
| Internship 4 | Year 2 - 3 | June-September | Short term international internship opportunities |
| Internship 5 | Year 2 - 3 | August- September | Independently found internship destination |
| Musubiwaza Program | Year 2 - 4 | Spring Semester (16 weeks) | Working on a paid internship for 16 weeks, following the cooperative education program model of combining professional and career education. |
Musubiwaza Co-op Program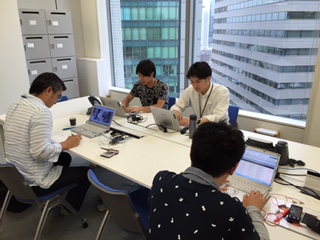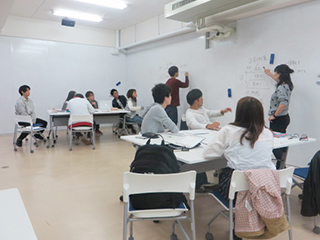 Working on a paid internship for 16 weeks, the Musubiwaza Internship Program follows the cooperative education model of combining academic and career education. It is multipart program that involves Pre-departure preparation, tracking of progress throughout the program and post-internship reflection.
The word musubu in Japanese is derived from the words "to grow", "produce" and "bring forth". The purpose of the Musubiwaza Co-op Program carries the meaning, as it aims to bring forth into society something of value that was not there before through participants' new ideas and commitment.